RNAO saddened by the loss RN Brian Beattie to COVID-19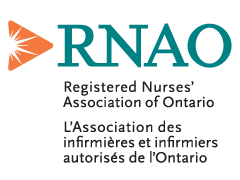 RNAO joins its nursing colleagues and the entire health-care community in mourning the death of RN Brian Beattie. Brian, who was 55-years-old, was an expert mental health nurse who worked at Kensington Village.
On May 12, 2020, International Nurses Day and the 200th birthday of Florence Nightingale, Brian lost his battle with COVID-19. He is the first Ontario RN to die from the virus. RNAO joins all RNs, NPs and RPNs across the province in a heartfelt thank you to Brian for selflessly caring for our most vulnerable seniors, and ultimately giving his life to ensure the safety of theirs. RNAO sends its deepest condolences to Brian's personal and work families. Please know that Brian's legacy of outstanding service will inspire us all to continue fighting COVID-19.
As we begin to emerge from the COVID-19 crisis, we must honour the lives of those lost, including Brian and the thousands of others in our long-term care sector, one of the hardest hit sectors that is also one of our most vulnerable.
The time is now – there is absolutely no time to waste – to ensure our dedicated care providers, particularly PSWs, RPNs, RNs and NPs in long-term care, have the PPE they need to safely provide care to residents who expect and deserve the best.
As of May 15, CBC has reported that nine health-care workers have died of COVID-19 including Brian, two hospital cleaners and six personal support workers.
To read our full response to Brian Beattie's passing, please see our media release.