RNAO response to Ontario economic statement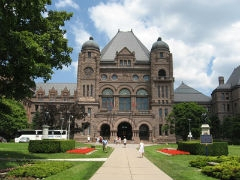 The province's economic measures announced on March 25 in response to COVID-19 are being welcomed by RNAO. They represent the first essential steps needed to fully confront the outbreak facing the province and its people.
Such measures include:
$75 million for personal protective equipment and other essential medical supplies for frontline staff dealing with COVID-19
a $160 million funding increase for public health specifically for monitoring, surveillance as well as lab and home testing for COVID-19, while also investing in virtual care and Telehealth Ontario
$935 million for hospitals to help deal with capacity issues, $341 million for 1,000 acute care beds and 500 critical care beds and assessment centres
$243 million in funding to address surge capacity in long-term care, as well as funding for around-the-clock screening, more staffing for infection control, and supplies and equipment
a dedicated $1 billion COVID-19 contingency fund for emerging needs related to the outbreak
RNAO commends the government for responding quickly to help fill the gaps we know exist, however, more is needed to ensure adequate quantities of essential supplies and equipment are provided to protect nurses. At the same time, the government must provide the necessary supports for those who are in vulnerable situations and suffering as a result of the shut down.
For the full response, please see our media release.