RNAO responds to public inquiry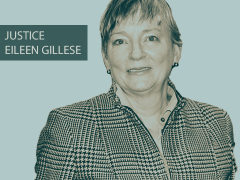 A public inquiry called for by RNAO has provided a detailed plan of improvements needed to overhaul the long-term care sector.
In Woodstock on July 31, RNAO CEO Doris Grinspun attended a press conference by Justice Eileen Gillese as she presented her report as head of the Public Inquiry into the Safety and Security of Residents in the Long-Term Care Homes System.
The report listed 91 recommendations that cover measures the Ministry of Health and Long-Term Care (MOHLTC), Home Care Service Providers, the College of Nurses of Ontario and the Office of the Chief Coroner and the Ontario Forensic Pathology Service should adopt.
Government responded that they will undertake a comprehensive review of the recommendation over the coming weeks to determine next steps, and committed to table a report to the Ontario Legislature by July 31, 2020. For the full statement, please see the government website.
Among the recommendations is the MOHLTC increase the number of registered nursing staff in long-term homes by undertaking a study and tabling results in the legislature by July 31, 2020. RNAO responded that we are eager to partner with the government and our colleagues at the Ontario Nurses' Association, the Registered Practical Nurses Association of Ontario and the College of Nurses of Ontario, to bring this study to fruition by the deadline.

To learn more about the recommendations and RNAO's position, please read our media release.
Please read the following media coverage: