RNAO responds to new regulations on supervised consumption sites and services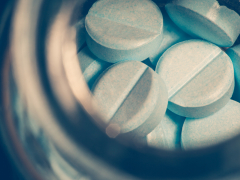 Within the first five months of 2020 alone, there were 770 deaths from opioid-related causes in Ontario – an average of more than five deaths per day. And Ontario's Chief Coroner reported 50 to 80 Ontarians are dying each week from drug overdoses since the pandemic began.
For more than a decade, RNAO has called for the implementation of evidence-informed drug policy at the federal, provincial and municipal levels and has released several best practice guidelines related to substance use: Engaging Clients Who Use Substances, Supporting Clients on Methadone Maintenance Treatment and Implementing Supervised Injection Services.
That's why in a written submission to Health Canada in response to the government's plan to develop new regulations under the Controlled Drugs and Substances Act (CDSA), RNAO is calling on Ottawa to ensure people who use drugs have the tools and support they need to reduce health and social harms and remain safe.
This includes integrating supervised consumption services (SCS) sites into a continuum of comprehensive health and social services for people who use drugs and leverage the innovative approaches taken during the COVID-19 pandemic. In addition, asserting a leadership role with the provinces and territories to provide greater access to life-saving SCS.
Moving forward, RNAO recommends a radical policy shift that includes decriminalizing activities related to personal drug use. The Canadian Association of Chiefs of Police recognizes that substance use is a public health issue and reaffirms the evidence suggesting that decriminalizing for a simple possession is not an effective way to reduce the public health and public safety harms that are associated with substance use and addiction.