RNAO responds to government's announcement on Feb. 20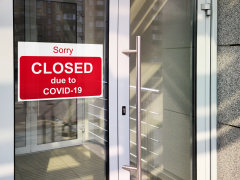 RNAO remains extremely concerned about the premature lifting of public health restrictions in large parts of the province as a third wave of COVID-19 driven by enormously dangerous new variants is almost certain to emerge.
As of Monday, March 1, Simcoe Muskoka is reverting back to lockdown status (grey zone) after the area's chief medical officer of health reported rising case counts of the COVID-19 virus and increasing numbers of cases due to variant as well.
On Feb. 20, Premier Doug Ford announced Toronto, Peel and North Bay-Parry Sound District would maintain the stay-at-home order for an additional two weeks; however, York Region would reopen on Feb. 22.
While it agreed with the government's decision to maintain the stay-at-home order in three regions, the decision to reopen York Region was wrong headed as was the lack of directive to restrict movement between zones.
The reality is that health-care workers in ICUs, step-down units, long-term care and many other frontline services are fighting exhaustion, burnout and trauma. RNAO believes many Ontarians will unnecessarily die or suffer severe and prolonged illness because of a preventable third wave of COVID-19. And they will continue to see illness and death due to non-COVID reasons because they cannot get timely access to an overwhelmed health-care service.
RNAO continues to insist that the province must focus squarely on two critical aspects: mitigation through strict public health measures and vaccination through a bold rollout plan.
For more information, please read Doris's COVID-19 Blog entry from Feb. 20.