RNAO responds to Canadian Armed Forces report on long-term care, released on May 26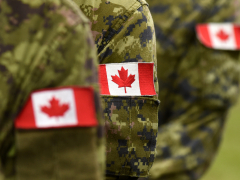 A Canadian Armed Forces (CAF) report released on May 26 outlines serious and horrifying concerns around infection prevention, safety, staffing and level of care in five long-term care homes at which the military has been assisting. Four of the five were for-profit facilities.
In response, the Ontario government announced it has begun an active investigation based on the report and will be moving the launch of the independent commission into Ontario's long-term care system to July 2020.
The province will also be taking over the management of the five homes mentioned in the report.
RNAO has long advocated to the provincial government about the need for a complete overhaul of staffing policies and funding at long-term care homes. RNAO has sent letters, action alerts and reports to call for action to the provincial and federal government. Most recently, RNAO released its report Enhancing Community Care for Ontarians (ECCO 3.0), which includes the recommendation to re-imagine LTC as 'home' to residents and integrate nursing and retirement homes into enhanced community care plans and funding.

For more information, please read our press release in response to the CAF report.
In response to the release of the CAF report, RNAO will also be putting together a working group to look over the report and push for immediate action.
For more information, please read the following news stories with RNAO CEO Doris Grinspun quoted or interviewed.