RNAO partners with Toronto Public Health in local COVID-19 response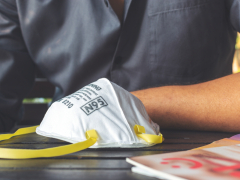 In ongoing efforts to reduce COVID-19 spread, RNAO has partnered with Toronto Public Health (TPH) to hire more local RNs to support case and contact management efforts and support public health work as Toronto move towards the COVID-19 recovery stage.
Through this partnership, RNAO – through its COVID-19 VIANurse Program – is actively recruiting RNs to join TPH's case and contact management team for the next three months. Case and contact identification and management work is a critical component of the COVID-19 response that helps us to understand how COVID-19 is circulating and what we can do to protect our community.
The support provided by RNAO demonstrates the importance and impact of health system collaboration at a critical time. To expedite the hiring process, TPH will provide online and in-person training to new staff.
For more information, please read the media release.