RNAO message for World Health Day
On this page:
On World Health Day, RNAO wants to thank nurses working day and night caring for people during the COVID-19 pandemic.

We are in the midst of uncertain times and the road ahead is long with no end in sight.

While you fight on the frontlines, we are fighting for you to make sure you have what you need.

To make sure you have the essential personal protective equipment to remain safe so you can provide expert care to persons in hospitals, long-term homes, in their homes and other health settings in your communities.

You are trusted and admired by the public.

You are respected and loved by patients and residents everywhere.

And, you make us proud!

So, take a moment to reflect on the sacrifices you are making.

The difference you are making.

And, take comfort in knowing we stand with you because #TogetherWeCanDoIt.
Angela Cooper Brathwaite, RN, MN, PhD Doris Grinspun, RN, MSN, PhD, LLD, Dr(hc), FAAN, O.ONT
RNAO President RNAO CEO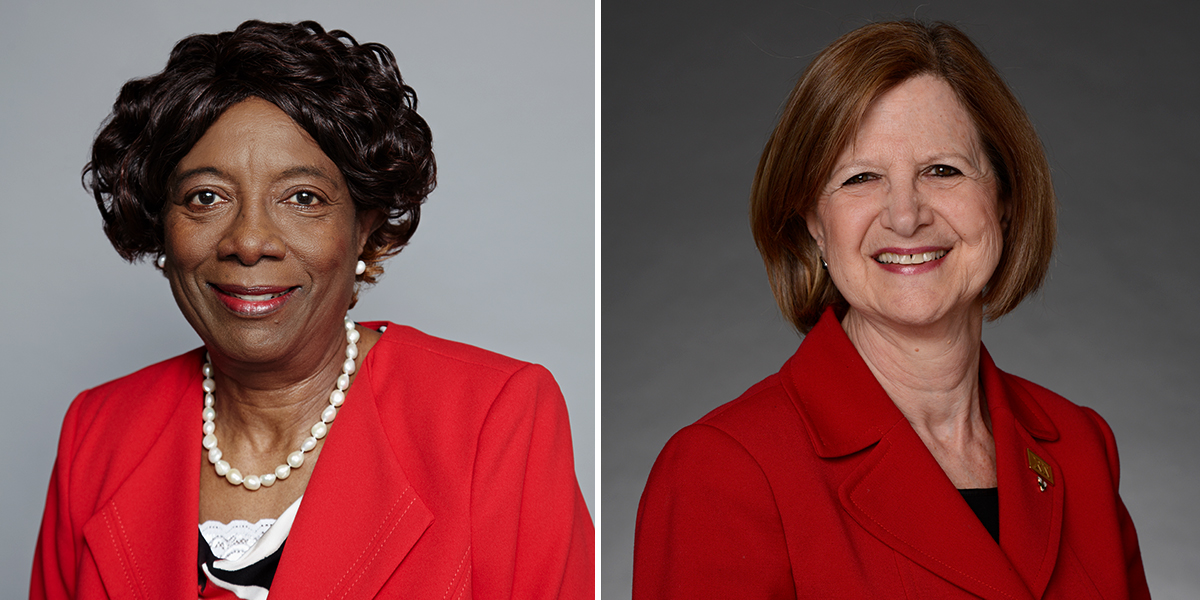 To celebrate World Health Day, we encourage you to use this email signature (to download the image, please right click the image and "save image as" to your desktop to insert in your email signature afterwards) in your online communications to show your appreciation for nurses during #YearOfTheNurse and to all other health-care workers tackling COVID-19.
To highlight the global impact of nurses on World Health Day and during the Year of the Nurse, WHO released its first ever State of the World's Nursing report. Read the report here.
Read RNAO's media release on World Health Day and WHO's report here.
Among the 30 nurses being celebrated is our own CEO Doris Grinspun. During the COVID-19 outbreak, she's been a tireless advocate for nurses, and those affected by the virus.
Watch for her in WHO's video celebrating nurses and midwives.
In celebration of World Health Day, RNAO member Paula Manuel created this video to show our involvement in helping to flatten the curve of COVID-19. #TogetherWeCanDoIt