CNO cyber incident on Sept. 18 does not affect your data with RNAO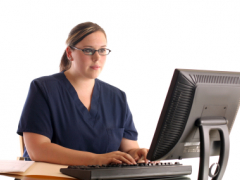 The College of Nurses of Ontario (CNO) notified members on Sept. 18 of a cyber incident that affected its member database.

The CNO incident does not affect your personal information stored with RNAO.
RNAO takes great care to keep your data secure. We understand that we have an obligation to protect and safeguard your personal information and we take this responsibility very seriously.
All our systems are continuously monitored and our security software is regularly updated.
To help you feel safe and secure, we are increasing the minimum requirements for passwords. The next time you log into myRNAO, you will be prompted to reset your password.
Please remember to not share your password with anyone. We also recommend that you not have the same password for different accounts and if you suspect your password has been comprised, change it immediately and contact us.
Be rest assured that we will notify you immediately if we ever detect a breach in our security system.
To learn more about the cyber incident with CNO, please read the CBC News article and the Toronto Star article.