RNAO launches new blog for nurses: the Nursing Station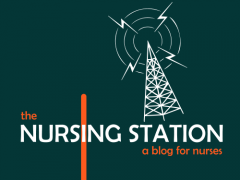 The Nursing Station is now live.
The RNAO blog showcases the voice of Ontario's RNs, NPs and nursing students through first-person stories, thought-provoking editorials, and a variety of nurse-driven content.
At the Nursing Station, RNAO members like you can share ideas about the profession and the health system, and share a laugh about the experiences that bond us together as health-care providers.
If you would like to know more about the blog, or to discuss contributing a post, contact nursingstation@RNAO.ca
Visit the blog here: https://rnao.ca/blog

The RNAO blog showcases the voice of Ontario's RNs, NPs and nursing students