RNAO hiring LTC program manager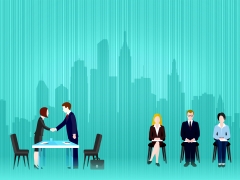 Are you an accomplished nursing leader with a passion for long-term care? Do you have experience working with RNAO's long-term care best practice guidelines (BPG)?
Consider applying to become RNAO's program manager for the Long-Term Care Best Practice Guideline Program, funded by the Ministry of Health and Long-Term Care.
In the role, you will seek, create and coordinate provincial opportunities to promote, implement and integrate the use of evidence-based best practices in the LTC sector, linking and integrating BPG and Best Practice Spotlight Organization (BPSO) initiatives.
With your team of RN long-term care coordinators, you will identify performance measurement, quality improvement, knowledge transfer and capacity building activities that link BPG implementation to improved resident care and outcomes.
Applicants must be masters-prepared RNs with at least eight years progressive experience in the Long-Term Care sector.
Consideration of qualified candidates will begin immediately. Please submit your resume and cover letter to humanresources@RNAO.ca
For more information, please go to Jobs at RNAO.