RNAO on health system reform in Ontario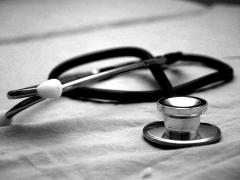 Ontario must strengthen primary care to prevent disease, improve outcomes, save money and build a foundation that focuses on patients and helps them navigate the system seamlessly. To be at their best, primary care teams must include 4,500 RN care co-ordinators who have been working for LHINs.
That was the message RNAO CEO Doris Grinspun and senior policy analyst Lynn Anne Mulrooney brought to the Standing Committee on Social Policy on the People's Health Care Act on April 1.
After the Ontario government announced on Feb. 26 that they will create Ontario Health, a central agency that will oversee all aspects of the health system, RNAO is urging the government to consider the following recommendations:
- Ensure that the 10 public health entities are fully funded by the province to deliver on all their functions and programs.
- Ensure that primary care is the anchor for an integrated health system. By anchoring Ontario's health system in primary care, quality of care, health outcomes and cost savings will be improved as seen by successful global health systems.
- Guarantee that Ontario Health provides planning, funding and accountability and the Ontario Health Teams provide direct service delivery and its management.
- Require each Ontario Health Team to include primary care, home and community care, and mental health and addiction services.
- Modernize LTC Homes funding formula to account for complexity and quality outcomes. Thus, homes who improve residents' outcomes and their care needs can retain the funding to reinvest in staffing and care. Right now, when residents' care is less complex their funding is clawed back.
To learn more, please read our presentation notes and read our submission. Also, check out our Conversations with Members in the upcoming issue of the Registered Nurse Journal to find out more.