RNAO has your back: COVID-19 and communicable disease exclusion coming to workplaces' insurance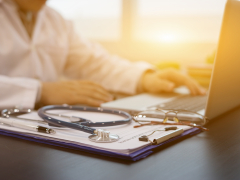 A major change in malpractice insurance is happening: insurance companies are explicitly excluding communicable diseases and COVID-19 in their insurance coverage for health-care organizations and long-term care homes. At RNAO we have no exclusions – as required by the College of Nurses of Ontario.
RNAO cares deeply about its members. That's why we are paying extra for our professional liability protection (PLP) – an automatic benefit when you become a member – and have secured PLP insurance coverage for communicable diseases and COVID-19 to provide the coverage you deserve and need. And, since RNAO's PLP is an insurance policy, it has a duty to defend and we take that duty seriously in order to protect you.
Visit our PLP webpage to learn more about this coverage.

Tell your RN and NP colleagues to join RNAO and automatically have the best advocacy, best educational opportunities, and best PLP protection there is in Canada!