RNAO covers you legally!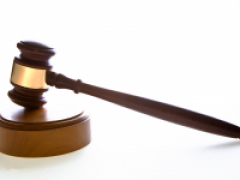 Get peace of mind in these challenging times. Protect yourself by maintaining your RNAO membership and get the additional Legal Assistance Program (LAP) coverage.
RNAO's professional liability protection (PLP) is an automatic benefit of RNAO membership. PLP provides legal coverage to RN and NP members of RNAO who are named in a lawsuit or criminal investigation related to nursing practice. You don't pay extra for PLP – it's included in your membership fee.
Other legal challenges that are not lawsuits or criminal investigations related to your practice, fall outside of PLP. These include layoffs, wrongful dismissals and CNO complaints. This is where you may want to get LAP. LAP covers you for these types of events. For an additional $64.57, LAP provides coverage for a wide range of legal issues in nursing practice. Don't take chances with your employment, reputation or CNO registration. Maintain your RNAO and LAP memberships without interruption.
LAP is a well-established and well-funded program that has helped thousands of members since 1986. To add LAP to your membership, or if you have questions about the program, please contact us at 1-800-268-7199 or mhaase@RNAO.ca.
Together, PLP and LAP provide comprehensive legal protection for RNAO members.
Not a member? Join now.