RNAO celebrates National NP Week and calls for scope expansion
During National NP Week (Nov. 7 – 13), RNAO highlighted the critical role of NPs in improving access to care for all, especially marginalized populations. Yet, barriers to NP practice and lack of adequate funding prevent NPs from doing more and utilizing all of their education and expertise to fully benefit Ontarians. In its fall economic statement, the Ontario government promises to allocate funding to staff long-term care homes with the expertise of NPs – a necessary move that RNAO applauds.
RNAO recognized nurses during National NP Week in various ways, including a: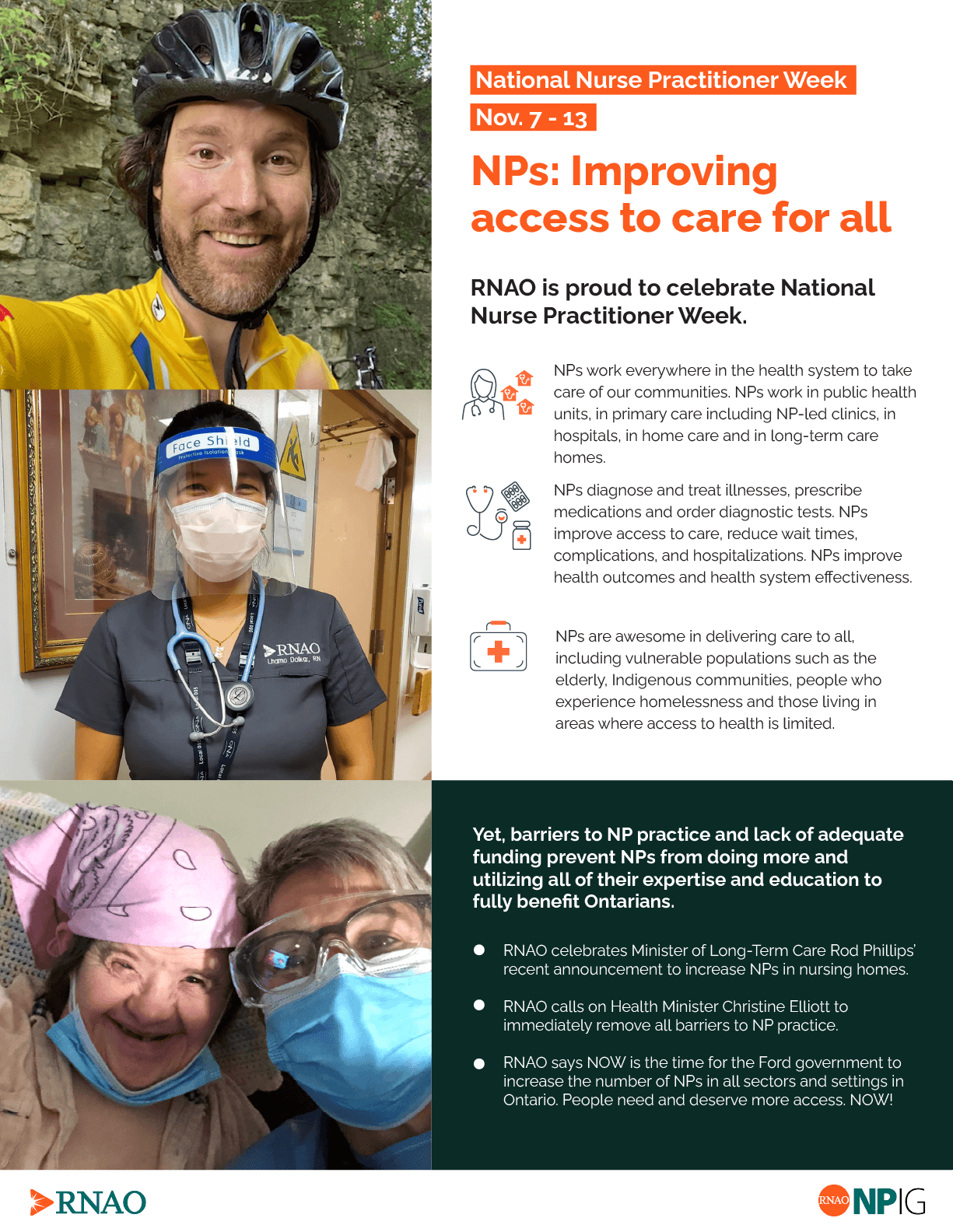 RNAO recently sent a letter to urge Minister of Health Christine Elliott to move on her commitment to expand the scope of practice of NPs. The association is committed to advocating alongside its NP members and NP Interest Group (NPIG) as they deliver better outcomes to all.