RNAO/ CAMH webinar needs assessment survey: We need your input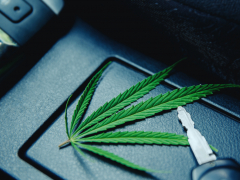 RNAO's Mental Health and Addiction Initiative, in collaboration with the Centre for Addiction and Mental Health (CAMH) Provincial System Support Program, is delivering another virtual knowledge exchange webinar series to support nurses and other health-care professionals across sectors working with clients and communities who have an interest in cannabis.
To help plan for a new webinar series, RNAO and CAMH is inviting you to share specific needs of your organizations, regions, communities and staff. Your guidance will help to identify your areas of interest in cannabis education and assist with the selection of topics and subject matter experts who will contribute to the development of this series.
The survey should take no longer than five minutes to complete and all entries are confidential.
Thank you for helping us shape the 2020-2021 cannabis webinar series. For more information and/or to see past cannabis webinars, please contact tcosta@RNAO.ca or check RNAO.ca/events
To complete the survey, please click or paste this link into your browser: myRNAO.ca/rnaocamhwebinarseriesneedsassessment