RNAO calls for funding of mental health teams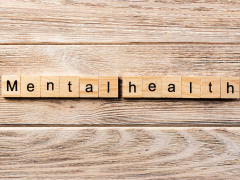 There is a long list of Canadians who have been mistreated, died or killed at the hands of police when they were in distress and officers were called to the scene for wellness checks.
The most recent case in the news involves a nursing student Mona Wang from the University of British Columbia who shared her horrific encounter with the RCMP after experiencing mental health distress. She is now suing the RCMP for physical and emotional injuries she suffered after police showed up to her apartment.

The devastating experience shows that police are not trained to help people with mental health challenges. That's why RNAO is calling for funding of mental health teams as first responders to wellness checks.
Successful models include health professionals trained in mental health. They have the knowledge and skills and can de-escalate situations and offer the support and understanding people desperately need. In cases where there is concern about safety, police can serve as support to the mental health team, but should never be a frontline responder is such a situation.
To read more about our position, please read our letter to the editor.
On June 29, Toronto city council voted in favour of a series of motions backed by Mayor John Tory, which include developing alternative ways for police to respond to calls that don't involve weapons, a call for the police services board to provide council with a line-by-line breakdown of the budget and ask that council "commit to eradicating racial profiling in policing."