RNAO calls for equitable health coverage for all people living in Canada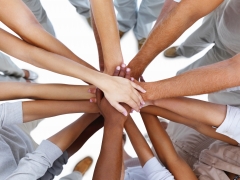 More than 1,500 members of the health-care community across the country including nurses, social workers, doctors, and midwives have signed a letter calling on the Canadian government to review national legislation regarding health care access for migrants.
The open letter comes following a landmark decision by the United Nations, condemning Canada for discriminating against Nell Toussaint on the basis of her immigration status in denying her access to essential health-care services.
Toussaint is one of thousands of migrants whose health has been left on the line in life-threatening circumstances.
Her story has driven a call from the United Nations Human Rights Committee to the Canadian federal government, requiring an overhaul of its legislation on access to health care for those with precarious immigration status.
Over 80 organizations across the country have also signed onto the letter to show their support including RNAO.
For more information, please read the letter on healthcareformigrants.com.