RNAO calls for clear nuclear emergency plans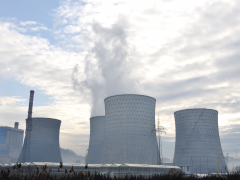 RNs and NPs play key roles in responses to nuclear incidents, including radiation exposure screening, triage, decontamination, treatment for radiation and much more.
On Feb. 14, 2019, RNAO urged the Canadian Nuclear Safety Commission (CNSC) to ensure there are strong emergency plans in the event of a nuclear disaster.
One way is to ensure that potassium iodide (KI) pills are pre-distributed within a 50 km radius of the Pickering nuclear plant. KI pills protect the thyroid against radioactive iodine releases, but they must be pre-distributed, to be taken before or soon after exposure.
The CNSC was not satisfied that distribution of KI pills was adequate. It responded with a consultation on the issue.
RNAO's submission offered four recommendations to ensure rigorous planning, including having nurses take part in the working group activities.
For more information, please read our submission.