RNAO's response to RN prescribing and RN-initiated psychotherapy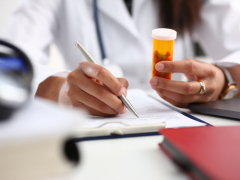 To maximize timely access to health services and improve access, equity and integration, RNAO is calling on the Ontario government to amend legislation and enable independent RN prescribing and RN-initiated psychotherapy across all practice settings.
RNAO has called for independent RN prescribing and for RN-initiated psychotherapy since 2012. This advocacy includes submissions to the College of Nurses of Ontario (CNO) on proposed regulatory amendments to the Nursing Act.
In response to the most recent proposed regulations by the Ontario government, RNAO is calling for the government to take the following steps:
Amend the Nursing act to remove constraints to RN prescribing.
Amend regulations under the Nursing Act to accommodate parallel paths to prescribing for RNs and nursing students.
Amend any and all legislation, including but not limited to the Laboratory and Specimen Collection Centre Licensing Act and the Health Insurance Act, to enable RNs to order and, where appropriate, perform diagnostic testing, including laboratory and point-of-care testing.
Make consequent amendments to other legislation, including but not limited to the Public Hospitals Act and the Health Promotion and Protection Act, to ensure that RNs are able to practise to their full scope across all health-care settings.
For more information, please read our full submission online.