RNAO's response to new directive on vaccine policies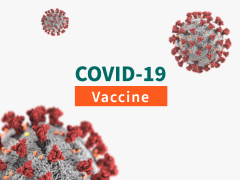 On Aug. 17, the Ontario government announced a new directive on vaccine policies in hospitals, ambulatory services, and community and home care services – adding to the earlier directive in the long-term care sector.
In its media release, RNAO says the directive is a step in the right direction, however, it doesn't achieve the goal of mandatory vaccination that is necessary to protect patients against the dominant Delta variant. Instead, it allows anyone who wishes to substitute vaccination with rapid testing and an educational session. RNAO says the directive must be stronger and it must also be applied to all health-care workers in all health sectors, including primary care. It is also missing the implementation of a vaccine passport/certificate that is essential for the safe reopening of the economy.
On the topic of schools, RNAO says mandatory masking for all children and education staff, mandatory immunization policies for staff, alongside other essential measures, such as physical distancing, cohorting and ventilation, will ensure a return to school that is as safe as possible in the face of what Ontario's Chief Medical Officer of Health Dr. Kieran Moore calls a "difficult fall."
For RNAO's full response and calls to action, read the media release.