RNAO's NP Task Force releases its Vision for Tomorrow report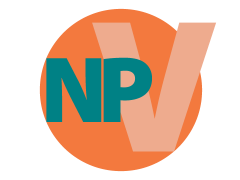 Queen's Park Day marked the release of RNAO's Vision for Tomorrow report. A ground-breaking report from RNAO's NP Task Force that examines the significant contributions NPs have made over the decades. The report looks at the role through the lens of health system transformation and concludes it will not be complete without recognition of this critical role in Ontario's health system. The report outlines eight recommendations that call for increasing the supply of NPs; optimizing the utilization of NPs; expanding the NP scope of practice, aligning NP curriculum with expanding scope of practice; improving and harmonizing NP compensation across all sectors; developing a robust research agenda and building research databases and programs; securing full acceptance of NPs by insurance carriers; and showcasing the impact of NPs through public education campaigns to advance full utilization of NPs across all sectors and settings.
The launch included a panel discussion about the NP role with co-chairs RNAO CEO Dr. Doris Grinspun and Dr. Elissa Ladd, who is the deputy director of the International Council of Nurses' NP/Advance Practice Nurse Network Global Research Academy. The panel was introduced by RNAO President Morgan Hoffarth and included Tara Leach, NP and clinical director/founder of H.E.A.L.T.H; Suzanne Robichaud, vice-president of clinical services and chief nursing executive for Hôpital Montfort; Priya Shah, an NP and member of a nurse-led outreach team for the Hamilton Niagara Haldimand Brant Local Health Integration Network and Victoria Smye, director and associate professor at Western University's Arthur Labatt Family School of Nursing. Each shared perspectives on the role's value in various sectors, including primary care, acute care and LTC as well as in Indigenous communities and other vulnerable and under-served communities. For more information, you can check out Doris's blog and watch the report's release and the panel discussion that followed on YouTube.
RNAO and those watching virtually were delighted to hear Premier Ford's reaction to the call for more NPs. We invite you to read the article in Queen's Park Briefing, a subscriber-based newsletter focused on Ontario politics.
For more information, please read our media release.