RNAO's BPSO program forms new partnership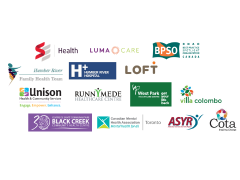 A partnership between RNAO's Best Practice Spotlight Organization (BPSO) program and the North Western Toronto Ontario Health Team (NWT OHT) will advance the provincial government's goal of making the health system more patient-centred.
The NWT OHT is one of 31 partnerships invited by the provincial government to submit a full application to become an Ontario Health Team as part of the blueprint to transform the health system. Successful applicants will coordinate and deliver services for patients, including primary care, hospital care, home and community care, long-term care and mental health and addiction services.
By joining together with RNAO's BPSO program, NWT OHT is committing to evidence-based practice to enhance health outcomes -- for all patients across all sectors within their team. They will implement the following best practice guidelines: Transitions in Care, Person- and Family-Centred Care (third edition, 2015); Assessment and Management of Pressure Injuries for the Interprofessional Team (third edition, 2016) and Preventing Falls and Reducing Injury from Falls (fourth edition, 2017).
The health organizations that make up the North Western Toronto OHT are: Addiction Services for York Region, Black Creek Community Health Centre, Canadian Mental Health Association, Cota, Humber River Family Health Team, Humber River Hospital, Loft Community Services, Lumacare, Runnymede Healthcare Centre, SE Health, Unison Health & Community Services, Villa Colombo and West Park Healthcare Centre.
For more information, please read our media release.