Registration now open for RNAO's 95th AGM (In-person or virtual)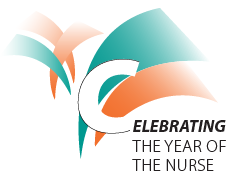 Did you know that 2020 is the Year of the Nurse? RNAO will be celebrating this theme throughout the year and for our 95th Annual General Meeting (AGM).
Taking place on June 11-13, 2020 at the Hilton Hotel Toronto (145 Richmond Street West), the AGM will include an exciting program packed with events and special guests.
A virtual AGM is being organized in the eventuality that face-to-face is not possible.
Barbara Stilwell is the executive director of Nursing Now and was named one of the most influential nurses of the past 40 years by the UK's Nursing Times. As one of the first NPs in the UK, Stilwell introduced the first UK-based nurse practitioner programme in 1991 at the Royal College of Nursing.
Mary K. Wakefield is a distinguished visiting professor for The University of Texas at Austin & Georgetown University. She was appointed by President Barack Obama as the administrator of the Health Resources and Services Administration and following that served as the acting deputy secretary of the U.S. Department of Health and Human Services, the second most senior position in the department.
Secure your spot and register today for the AGM. Learn more about the AGM from our CEO Doris Grinspun.
Hotel accommodations:
A room block has been secured at the Hilton Hotel for a special RNAO rate of $279/night plus taxes. This rate is only available until May 19, 2020. You can book your room using the RNAO discount.