Register today for the NP Institute on March 19-21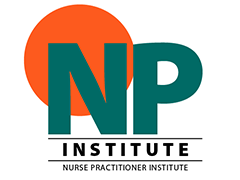 RNAO's inaugural NP Institute is taking place March 19-21, 2019 at the White Oaks Resort in Niagara-on-the-Lake.
The institute is a two-and-a-half day in-residence experience in which NPs take a deep dive into relevant issues, network with other NPs in all sectors from across Ontario and hear engaging and exciting presentations from NPs and top health system and policy leaders.
Speakers confirmed to attend include Helen Angus, deputy minister for the Ministry of Health and Long-Term Care (MOHLTC); Michelle Acorn, provincial chief nursing officer for MOHLTC; and Louise Kaplan, advanced registered nurse practitioner at the Washington State Nurses Association Hall of Fame.
The institute will be co-chaired by Doris Grinspun, RNAO's CEO; Larissa Gadsby, nurse practitioner for McMaster Children's Hospital; and Mae Katt, nurse practitioner for Temagami First Nation.
For the full list of speakers and the agenda, please go here.
Register online today.