RNAO Virtual Clinical BPG Institute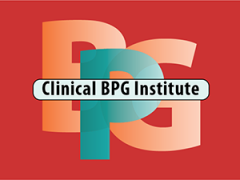 RNAO's 19th annual virtual Clinical BPG Institute sessions are underway. Don't miss out on this opportunity to bring positive change and innovation to your workplace.
The Clinical BPG Institute has been designed for nurses and other health-care professionals interested in developing the knowledge and skills necessary to successfully introduce and sustain practice change in their organizations through the implementation of BPGs. It features strategies and approaches from the new Leading Change Toolkit™ and focuses on creating evidence-based practice cultures within the workplace.
This is a series of five sessions on Nov. 16, Nov. 23, Nov. 30, Dec. 7 and Dec. 14, 2021. Sessions will run from 1 - 3:30 p.m. ET with networking and focused discussions from 3:30 - 4 p.m. ET. Participants must attend all sessions.
To learn more and register for the virtual Clinical BPG Institute, please visit the event page.