Register now for the Indigenous Mental Wellness Webinar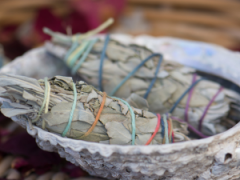 On Sept. 22 from 7 – 9 p.m. (ET), join a webinar on Indigenous Mental Wellness featuring guest speakers Carol Hopkins, Thunderbird Partnership Foundation, and Brenda M Restoule, First Peoples Wellness Circle. The webinar is hosted by RNAO in partnership with Nishnawbe Aski Nation (NAN), Chiefs of Ontario (COO), the Centre for Addiction and Mental Health (CAMH), Shkaabe Makwa, the Canadian Indigenous Nurses Association (CINA) and the Ontario First Nation Young Peoples Council (OFNYPC).
The First Nations Mental Wellness Continuum (FNMWC) framework will provide a foundation for this presentation as it provides guidance for addressing the unique needs of First Nations from within the social determinants of health. Understanding the link between trauma and the unique needs of First Nations will enable more effective policies and culturally safe program support. Building from the inherent strengths of individuals provides a starting place to come together on a journey of wellness.
This webinar will offer discussions on problematic substance use, as well as child and youth mental wellness. Each discussion will be 40 minutes and will offer participants:
a description of the link to the FNMWC framework as a way of addressing problem statements and assumptions
key factors influencing culturally safe services
recommendations for achieving Indigenous wellness: hope, belonging, meaning and purpose
This presentation will link early intervention with culture, land, heritage and social determinants of health across education and health systems. This webinar will conclude with 25 minutes for questions and dialogue.
Register for free online.
Please share the attached flyer with your colleagues.