Recruitment rewards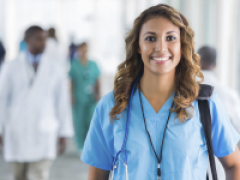 It pays to share. Recruit five RNs/NPs or new grads today and your next year's membership is on us!
Can't find five new members to recruit? Recruit one to four RNs, NPs and new grads and you'll receive $20 towards an RNAO credit. This can be used towards your RNAO membership renewal or registration for any RNAO conference or event.
Looking for a way to boost your number of recruits? Remember to let them know that member-exclusive benefits and professional liability protection (PLP) are automatically included as part of membership.
Tell your friends and colleagues to join today at join.RNAO.ca.