Public inquiry will help prevent future tragedies in long-term care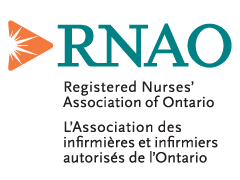 Following the sentencing on June 26 of former nurse Elizabeth Wettlaufer for the murder of eight long-term care residents, the Ontario government has launched an independent public inquiry into the circumstances around these tragic events.
RNAO has been demanding an inquiry into the case since Wettlaufer pleaded guilty earlier this month. The association spoke out in the media and issued an action alert addressed to provincial leaders.
In response to the announcement by Health minister Eric Hoskins and Attorney General Yasir Naqvi, RNAO says the formal public inquiry will provide much-needed answers for grieving families and for Ontario's health system.
"During this immensely difficult time, I commend the government for having the courage to put these events under the microscope," says RNAO CEO Doris Grinspun. "The inquiry will help us learn how this tragedy happened, and see if there were any cracks in the system we can address to prevent this from happening ever again."
Thank the Ontario government for launching a public inquiry
Read our media release to learn more about RNAO's response to the announcement. See below for our media coverage: