Providing clarity on psychotherapy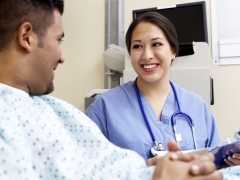 RNAO has long advocated for RNs to continue to initiate psychotherapy if and when it is proclaimed as a controlled act. On May 4, 2017, the Health Professions Regulatory Advisory Council (HPRAC) received a referral letter from the Minister of Health and Long-Term Care regarding clarification of the controlled act of psychotherapy and exemptions under the act.
RNAO presented the following recommendations in our written submission:
Provide a clear definition of psychotherapy, which includes a wellness approach to further clarify the aspects of this practice that would make it a controlled act
Ensure that standards are put in place for psychotherapy and are consistent across the authorized professional colleges
Ensure members of the six colleges be entitled to use the protected title of "psychotherapist" without having to hold dual membership with their professional college and the College of Registered Psychotherapists of Ontario (CRPO)
Ensure members of the six colleges are authorized to initiate and perform the controlled act of psychotherapy, without seeking an order from a prescriber
Click here to read RNAO's full submission.