Protect yourself from cyber attacks with CLP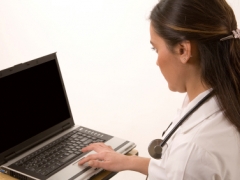 Technology and the digital age have simplified everything from how we work to how we do our banking and shopping. But the things you can now do at the click of a button increase personal risk and your exposure to cyber attacks.
Thanks to RNAO's new cyber liability protection (CLP), RNs and NPs who are members will be able to protect their personal and confidential information from cyber attacks, privacy breaches, and more.
RNAO's CLP will provide protection on covered losses, which have occurred as of Nov. 1, 2016 and only in Canada.
For more information and to see the full list of benefits, please read our cyber liability protection page.