Protect public health funding: Sign action alert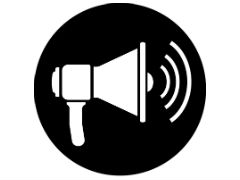 The services and programs delivered by frontline public health professionals play a critical role in preventing disease and promoting health and well-being for Ontarians.
The broad range of public health services and programs include infectious and communicable disease prevention and control, substance use and harm reduction and water and food safety.
RNAO believes that a strong public health sector within an integrated health system is critical to ending hallway healthcare, identifying effective ways to improve health, reducing health inequities and protecting the health and safety of all Ontarians.
On May 13, RNAO CEO Doris Grinspun along with other health professionals spoke at a media conference organized to draw attention to cuts to public health funding following the provincial government's announcement that it was cutting $200 million dollars in funding.
On May 27, Premier Ford announced the cuts would not apply to the current fiscal year. While pleased municipalities have a reprieve for this year, RNAO continues to urge the provincial government to support public health funding and calls on Premier Ford and Health Minister Elliott to ensure the 10 new public health entities have stable and robust provincial funding to guarantee Ontarians are healthy and safe.
Join us by signing our action alert and share it with your networks. More than 3,600 people have signed. Please encourage others to sign as well.