Program to help nurses with substance use or mental health disorders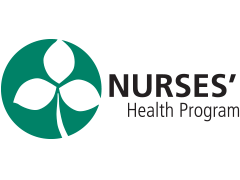 RNAO is proud to be part of a new program that will support nurses experiencing mental health and/or substance use disorders.
The Nurses' Health Program (NHP) launched Jan. 29 and is available to all nurse practitioners (NP), registered nurses (RN) and registered practical nurses (RPN) practising in Ontario.
It is a voluntary, bilingual and confidential program to encourage nurses to seek treatment for mental health and/or substance use disorders that may affect their ability to practise safely. The program is modelled on similar ones used by other regulated health professions across the province.
The new bilingual program offers nurses access to resources, a dedicated case manager, comprehensive assessment, an individualized support and treatment plan, and monitoring.
NHP was developed by the College of Nurses of Ontario (CNO), the Ontario Nurses' Association (ONA), the Registered Nurses' Association of Ontario (RNAO) and the Registered Practical Nurses Association of Ontario (RPNAO). Lifemark is the NHP service provider.
For more information, please read the NHP media release.