Our $50 deal is back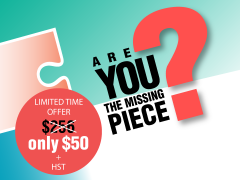 Do you have a nursing friend or colleague who isn't an RNAO member yet?
Let them know they can join RNAO for only $50 + tax. Included in the fee is automatic professional liability protection (PLP), free access to the award-winning online publication RNJ, the In the Loop membership newsletter, numerous invites to networking opportunities, free virtual events including workshops, and more.
RNs, NPs, retired and underemployed/unemployed colleagues are eligible for this deal.
Memberships are valid until Oct. 31, 2021. And remember, we reward members who recruit others to join. For every five new recruits, you receive free membership next year or $20 RNAO dollars for each new member. Spread the word to join today.