Ontario's health-care spending falls short of Canadian average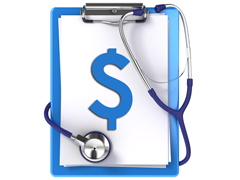 When it comes to spending on health and health care, Ontario falls short of what's needed to meet people's care needs.
According to National Health Expenditure Trends, 1975 to 2018, a new report released by the Canadian Institute for Health Information (CIHI) on Nov. 20, Ontario ranks last in provincial per capita health spending at $4,064 per person. That's lower than the rest of Canada where the figure is $4,594.
CIHI figures show that Ontario's health-care cuts are hitting the hospital sector hard. Between 1975 and 2018, hospital spending dropped from 43.9 per cent of total health spending to 26.8 per cent. Ontario is now the second-lowest per capita spender on hospitals, after Quebec; at $1,766, and well below the national average of $1,933. Added to this is the fact that not only is Ontario the lowest jurisdiction in per capita health-care spending, it also has the lowest RN-to-population ratio than any other province. Ontario has only 669 RNs per 100,000 people compared with 828 RNs per 100,000 in the rest of Canada.
To learn more, please read our media release.