Ontario must be prepared for nuclear accidents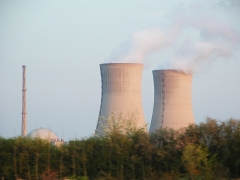 In the 2011 Fukushima nuclear disaster, more than 1,000 deaths were caused by maintaining an evacuation beyond a precautionary few days, which led to transfer trauma, fatigue and delays in obtaining medical support.
In Ontario, nuclear plants are so close to large populations that a similar mandatory evacuation would affect 1.3 million people just around the Pickering plant alone. RNs and NPs play a central role in any emergency response, and RNAO (in collaboration with its Ontario Nurses for the Environment Interest Group) urged a precautionary approach in its submission and presentation in May on the Provincial Nuclear Emergency Response Plan. The submission called for:
planning for a Fukushima-scale accident
full health support for all displaced populations
ongoing emergency training for key health-care providers
ensuring all policies, procedures and documentation are in place, in the event of a significant nuclear event
identification of vulnerable groups within 30 km of nuclear plants
ensuring alternative drinking water sources in the event of contamination of the Great Lakes
requiring that emergency measures meet or exceed international best practices
To show your support for our recommendations, please consider writing a letter to the editor of your local newspaper. RNAO tips on media strategies and letters to the editor may be found here.