Ontario to fund devices for people with diabetic foot ulcers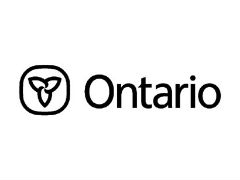 Relief is on the way for thousands of people with diabetic foot ulcers and limb amputations after Ontario announced it will provide funding for devices designed to ease their suffering.
Health Minister Eric Hoskins announced on Nov. 22 that his ministry will provide $8 million over three years to fund three different types of pressure relieving foot casts, also known as offloading devices.
People with diabetes are at a greater risk of developing foot ulcers because many of them develop nerve damage, which limits the sensation in their limbs. Without that feeling, bruises, bumps and cuts can go unnoticed and untreated, which can lead to amputation.
RNAO along with Wounds Canada, Diabetes Canada, and the Canadian Association for Enterostomal Therapy are welcoming the news, saying the pressure-relieving devices will allow people's wounds to heal faster and prevent unnecessary complications.
RNAO has long advocated for better diabetic foot care and called for these devices to be provided as part of the province's universal health coverage.
For more information, please read our media release.