Ontario authorizes NPs to prescribe controlled substances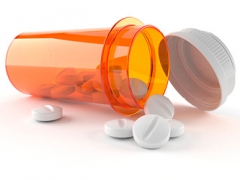 Access to quality health care just improved in Ontario now that the province gave NPs the authority to prescribe controlled substances.
RNAO welcomed the long-awaited news after years of advocacy to expand NPs' scope of practice through letters, journal articles, action alerts, and meetings with government officials. The April 19 Ministry of Health announcement comes just two months after health minister Eric Hoskins attended RNAO's Queen's Park Day event and informed nurses about the forthcoming changes to NPs' scope.
"We have been long-standing advocates of the need to expand NPs' scope of practice to include narcotics," says RNAO CEO Doris Grinspun. "These medications are vital for pain management, treatment of addictions, and to help people who want access to medical assistance in dying services, which is now law. Ontarians will now experience improved access to health services."
In a news bulletin announcing the changes, the Ministry of Health said authorizing NPs to prescribe narcotics, benzodiazepines and other drugs listed on the federal Controlled Drugs and Substances Act will provide faster access to care for Ontarians dealing with pain, anxiety, or needing palliative care, as well as those living in remote and rural areas.
Amendments to the act in 2012 made it legal for Canadian NPs to prescribe controlled substances once individual provinces and territories changed their regulations. Ontario is the last jurisdiction in Canada to do so.
NPs will need to complete additional education before prescribing controlled substances. To date, the majority of Ontario's 3,100 NPs had either completed the course or were in the process, the ministry said.