Ontario's long-term care sector: Provincial government must act before July 31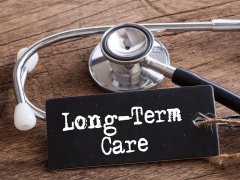 If the Ontario government is serious about fixing the long-term care system, it must adopt evidence-based solutions documented in numerous reports that have examined the sector's failings.
In a report entitled Long-Term Care Systemic Failings: Two Decades of Staffing and Funding Recommendations, RNAO details dozens and dozens of recommendations in the areas of staffing and funding made in 35 reports as well as a public inquiry and a coroner's inquest looking into the problems in LTC over the past 20 years. The recommendations in these reports call for more staffing in LTC homes, a proper skill mix of regulated and unregulated staff to meet the increasing acuity and a funding model that responds to residents' needs.
With the release of the report, RNAO calls on the Ministry of Long-Term Care, the Ministry of Health and the premier to act before July 31 (the deadline given to the government in the Long-Term Care Homes Public Inquiry by Justice Eileen Gillese) and implement a staffing and funding formula that builds on earlier reports and studies.
For more information, please see our media release.