Ontario's environment at risk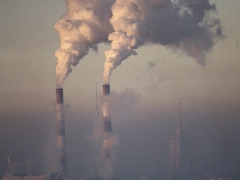 Environmental protection is an important determinant of health.
That's why RNAO is opposed to a number of provincial government decisions that set aside environmental protections implemented by previous governments.
The government is closing the office of the Environmental Commissioner of Ontario. It is also ending the Drive Clean program initiated by the government of former PC premier Mike Harris. It has ended carbon pricing in Ontario, and is opposing carbon pricing at the federal level. It has stopped funding the energy efficiency programs funded by Ontario's carbon pricing program and has already cancelled 758 green energy projects.
Now with new legislation that will eliminate the Toxics Reduction Act and allow commercial developments to circumvent the Clean Water Act and Greenbelt protections, there is even more concern about the environment.
To voice your opinion on the government's changes, please consider writing a letter to the editor and seeing how else you can become politically. Please read our tookit for helpful tips.