Ontarians need a modernized sexual education curriculum: Sign action alert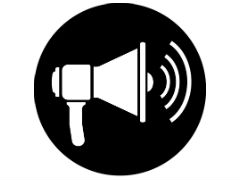 Following several mixed messages from the Ontario government, on July 17 Premier Doug Ford announced the 20-year old sexual education curriculum that predates widely accessible Internet and social media, as well as the legalization of same sex marriage, will be used pending the largest consultation in the history of Ontario education in all 124 electoral ridings.
RNAO believes it is irresponsible to revert to the 1998 sexual education curriculum that does not address today's context and challenges. In 2018, it is critical that students learn in age-appropriate ways about consent, sexual orientation, gender identity, the dangers of cyberbullying, online predators, and sexting.
Sign our action alert to keep the 2015 revised sexual education curriculum in place
We must strengthen the mental and physical health of children by giving them the information and skills needed to help protect them and those around them from abuse, sexual assault, and all forms of bullying.
Thank you to the 2,300 individuals who have already responded to RNAO's action alert to tell Premier Ford, Minister Thompson, and Minister Elliott to keep the 2015 sexual-education curriculum. Sign our action alert today.
To learn more, please read our media release or Toronto Star article that quotes our president Angela Cooper Brathwaite