Ont gov't announces changes to home care services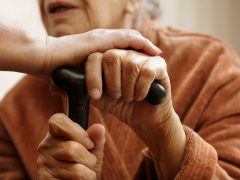 Health Minister Christine Elliott's Feb. 25 announcement about changes to home and community care services to advance integrated models of care represents a step in the right direction. RNAO expects the changes will place home care services, which have been siloed for far too long, side-by-side with primary care, wrapping their important expert services around a person's needs.

Since the release of its Enhancing Community Care for Ontarians report in 2012, RNAO has urged successive governments to locate the care coordination role and care coordinators in primary care. Care coordination, is by all international standards, a core function of primary care and Canada lags behind other jurisdictions for not having care coordinators and health system navigators in primary care.

RNAO will monitor closely that the 4,500 RN care coordinators, currently working for Local Health Integration Networks (LHIN), are transitioned smoothly to primary care settings such Nurse Practitioner-Led Clinics, Community Health Centres, Aboriginal Health Access Centres and Family Health Teams. RN care coordinators have the expertise and system knowledge to improve patient experience, provide seamless care and help ease transitions when people's care needs change.

RNAO looks forward to examining the legislation and its regulations in detail, working with the government and health system partners – especially Best Practice Spotlight Organization Ontario Health Teams – to shape integrated systems of care for people in Ontario.

Be assured that we will keep you fully informed.