October PLP and LAP webinars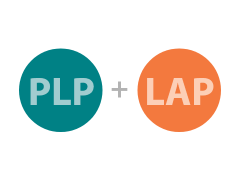 Have you been searching for peace-of-mind in these challenging times amid the ongoing COVID-19 pandemic? RNAO is here for you!
As an RNAO member, you are covered by RNAO's professional liability protection (PLP), and have the option to add the Legal Assistance Program (LAP) to your membership to cover circumstances that fall outside the scope of PLP.
To learn more about all of the benefits of PLP and LAP, sign up for one of our upcoming Legal Protections through RNAO Membership Webinars:
During the webinars, participants will hear from guest speakers Roberta Tasson, Partner of The Magnes Group Inc., and Mara Haase, RNAO's LAP Administrator, about:
the differences between PLP and LAP
the scope of coverage which may be provided by each program
how to obtain legal assistance
Please note, the two webinars will offer the same information but are offered on different dates to accommodate more members' schedules.