Nursing Week 2020 (May 11-17): Thank you to all nurses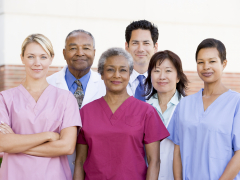 Nursing Week is the annual celebration of our profession. This year is extra special because it marks the 200th anniversary of Florence Nightingale's birthday. It is also taking place during an unprecedented time as we are experiencing and living through the challenges of COVID-19.
We are proud to recognize all of you for the quality care you provide to patients, clients and long-term care residents. From the bedside to the classroom and the boardroom, you make the world a healthier place.
On May 11, RNAO will launch a social media campaign to show gratitude and appreciation for nurses. Please stay tuned on our social media channels for details on how you can participate.