Nursing survey: What's your experience as a preceptor or mentor?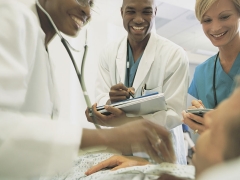 The Nursing Practice Committee of RNAO would like to invite you to take our quick online survey to tell us about your experiences as a preceptor or mentor and what supports are required to aid you in this endeavor.
Feedback from the survey will be used to help inform us about ongoing practice issues and ways we can support clinical nurses.
The survey is available in English and French. Please fill out the survey by the end of January.