Nursing Now webinars on COVID-19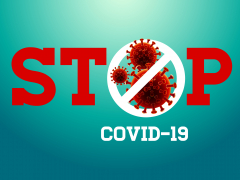 2020 is the Year of the Nurse and nurses around the globe are fighting COVID-19 with knowledge, compassion and courage.
To recognize their efforts and discuss the role RNAO has been playing in supporting nurses around the world, RNAO CEO Doris Grinspun along with IABPG Associate Director Heather McConnell and RNAO Senior Program Manager Susan McNeill highlighted the association's work during a webinar on April 22.
Hosted by Nursing Now, the webinar included discussions on RNAO's leadership role with the government and the use of media to advocate for a proactive and evidence-based response. In addition, RNAO representatives spoke about the VIANurse program, a free service RNAO set up, which has signed up thousands of nurses and nursing students to help health organizations address their needs.
To check out the archived webinar, please go to nursingnow.org.
On April 30, Nursing Now hosted a webinar in Spanish with Grinspun, Patricia Skol, director of Nursing at the Salvation Army Toronto Grace Health Centre; Maribel Esarza Bohorquez, director of nursing at the FOSCAL hospital in Bacuramanga, Columbia; and Teresa Moreno Casbas, executive director of Spain's Nursing and Healthcare Research Unit (Investén-isciii).
They spoke on RNAO's multi-faceted approach to protect nurses and the public during the pandemic as well as how colleagues in Colombia and Spain are responding to it. To watch the archived webinar, please go to nursingnow.org.
Nursing Now is a three-year global campaign that aims to improve health by raising the profile and status of nursing worldwide. Run in collaboration with the International Council of Nurses and the World Health Organization., Nursing Now calls on governments worldwide to place nurses at the heart of tackling 21st century health challenges and maximize their contribution to achieving health coverage.