Nursing Now Ontario Awards: Celebrating the great work of nurses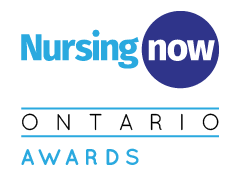 Do you work alongside a colleague that deserves to be nominated for the Nursing Now Ontario Awards?
Now in its second year, the awards celebrate the great work of nurses and build on the goals of the Nursing Now campaign, a global initiative aimed at improving health around the world through nursing.
Organized by RNAO, WeRPN and ONA, the awards will recognize a registered nurse (RN), a registered practical nurse (RPN) and a nurse practitioner (NP) for their contributions to nursing practice and the health and well-being of Ontarians.

The work nurses do every day to improve people's health deserves to be recognized. COVID-19 has shown us that nurses are both resilient and committed to ensuring people receive the care they need and continue to fight in this battle every day. Read the details in a joint media release.
Nominate a nurse today. The deadline is Feb. 19, 2021. The awards will be presented during Nursing Week 2021.