Nursing Now Ontario award winners to be recognized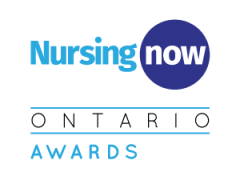 To celebrate the contributions made by nurses to nursing practice and the health and well-being of Ontarians, the Nursing Now Ontario Awards will honour one NP, RN and RPN during Nursing Week 2020 (May 11-17).
After receiving 234 nominations, the Ontario Nurses' Association (ONA), RNAO and the Registered Practical Nurses Association of Ontario (WeRPN) will recognize the award recipients on May 12 at 2 p.m. (ET) virtually on Zoom.
To register, please go online: https://rnao.ca/events/nursing-now-ontario-awards-ceremony
The awards fall on the same day as the 200th anniversary of Florence Nightingale's birth. Nightingale is considered the founder of modern nursing.
This awards program builds on the goals of the Nursing Now campaign, a global initiative aimed at raising the profile of the profession and improving health around the world through nursing. The campaign calls on governments, health professionals and service users to champion nurses' role in clinical practice, policy and political leadership.