Nurses praise upcoming provincial workplace changes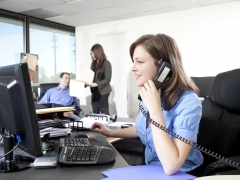 Measures announced by Premier Kathleen Wynne on May 30 will improve the health and well-being of millions of workers to address the growing prevalence of precarious employment in Ontario, says RNAO.
The news comes after the release of the final report of Ontario's Changing Workplaces Review which responds to the shifting realities in the Canadian workplace.
In response to this report, Bill 148 – Fair Workplaces, Better Jobs Act, 2017 was introduced on June 1, 2017 and is headed to Standing Committee for public hearings over the summer.
The bill proposes the following measures: equal pay for temporary, casual and part-time work; an increase in the number of vacation days; and expanded personal emergency leave, including two paid days. There will also be enhanced enforcement of labour laws to level the playing field for the growing number of Ontarians who are precariously employed. In addition, the province has announced an hourly minimum wage will go up to $15 by 2019.
RNAO's response to Ontario's Changing Workplaces Review including key recommendations can be found in our written submission.
To read more, please see our media release.