Nurses advocate for clean needle and syringe programs in prisons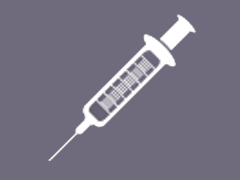 A nationwide coalition of nursing associations including RNAO has been granted intervener status in an application before the Superior Court of Justice of Ontario for clean needles and syringes to be made available in prisons.
The Prison Needle Syringe Program (PNSP) Nursing Coalition will present a nursing perspective in the case of a former inmate who contracted hepatitis C during his incarceration and challenge the constitutionality of the decision to treat clean needles and syringes as "contraband".
In addition, the coalition will argue that laws preventing harm reduction programs in prisons pose a risk to the health of inmates who inject drugs and obstruct nurses from fulfilling their legal and ethical obligation to provide essential health services.
Court proceedings are scheduled to begin this year.
For more information, please read our media release.